School Day
The school day varies greatly for each class as the class teacher aims to meet the personal, health and educational needs for the pupils in their class.
Each class includes daily collective-worship and weekly assemblies, PE lessons and access to the Library and Cookery/Food Technology room.
Many classes' timetables include splash-pool, soft-play and hydrotherapy sessions.
Below is an example timetable for a sensory-needs class at The Avenue.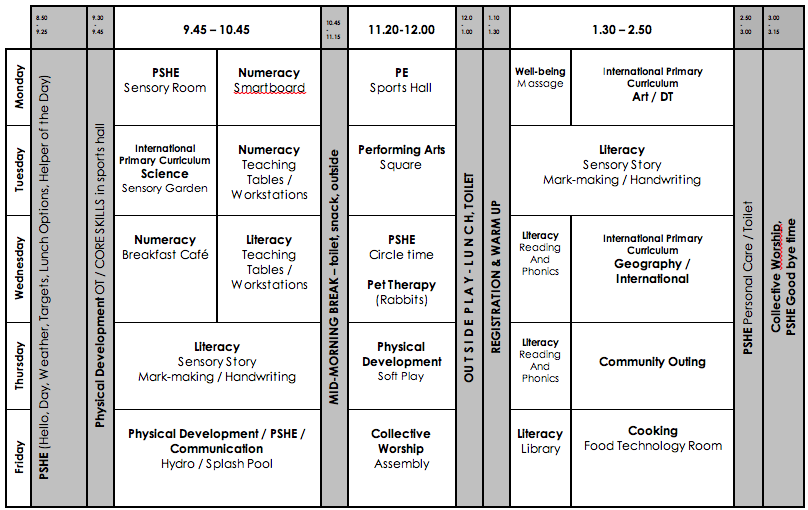 Parents receive their child's specific class timetable at the start of the school year.