March of the Elephants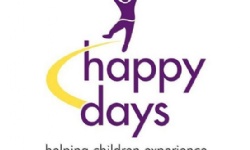 On the afternoon of Friday 5th April 2019 the pupils and staff took part in the March of the Elephants fundraiser. This is a sponsored event and the money raised will go to Happy Days Children's Charity. Happy Days are always very generous to us here at The Avenue School and have paid for such things as M & M Productions theatre company coming in to perform pantomimes and plays to the whole school. We have also had the pleasure of welcoming the Lions of Zululand who are a group of cultural musicians and dancers whose aim is to expose the world to the wonderful richness of traditional Zulu culture.
If it hadn't been for the generosity of the charity the pupils may not have had those lovely experiences so the sponsored event is a small way in which we can help them to help others.
The pupils were all given elephant masks which they decorated and wore whilst marching around the school and sensory garden.