Easter Egg Hunt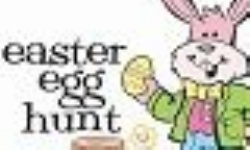 Friday 5th April was a full day of celebrations starting with an Easter Egg Hunt which, because of inclement weather, was held indoors. Pupils had to search around the school for their class paper Easter egg and, when found, take it to Janet and Tracey and swap it for real Easter eggs or chocolate spring animal shapes.
There was a wonderful atmosphere around school as children rushed from egg to egg, and much laughter and excitement when their class egg was found!
Joshua hoping this is his class egg!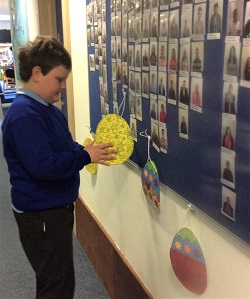 Mark rushing to collect his chocolate!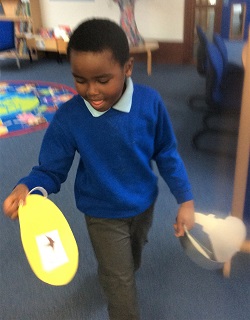 Stefan with the fruits of his labour