March of the Elephants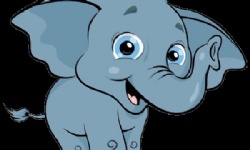 This is an update from the sponsored event we held on April 5th 2019
The Avenue School is absolutely delighted to announce that the grand total for the sponsored March of the Elephants event raised the grand total of £582.89!!
Thank you so much to everybody who raised money for the 'Happy Days Children's Charity', they will be thrilled.
Students who took part will receive a certificate and anyone raising £50 or more will be sent a Lego or Duplo model in due course.