Children in Need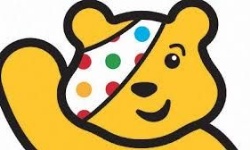 Friday 15th November 2019
On Friday 15th November 2019 our school joined in with the Children in Need Day.
Pupils and staff started the day with the 'Big Morning Move with Joe Wicks' which was led by Thom Parnell. This had everyone following Joe on the BBC Children in Need website where various excercises were performed to get everyone moving.
There was also a cake sale which was a great success. All of the cakes were baked by one of our amazing support assistants, Julie Kaymak.
Heron Class manned the 'Cover Pudsey Bear with coins' activity. A big thank you to everyone who sent coins in. This alone raised £98.07!
It was a non-uniform day for pupils and the staff were able to join in with a BBC Duck Race and the winning duck was named Beakwelltart!
Altogether we raised £411.16 for this wonderful charity.
Thank you all for your contribution to this great day!