SCHOOL CLOSURE - FRIDAY 26th MARCH 2021
Due to no guarantee of having hot water at the school tomorrow, Friday 26th March, we have regretfully had to make the decision to close the school for the day, following Health and Safety advice.
We apologise for the disruption this will cause our families.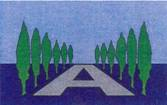 Dear parents/carers,
Following on from the text that you will have received informing you of the school closure tomorrow I wanted to offer you a little more information.
We have had issues with the boiler today and the issue has not been able to be resolved. We have had hot water today but without an electrician looking at the issue we have no guarantee of hot water tomorrow. The fault has been logged and we are hopeful of an electrician being on site tomorrow, but I don't have any confirmation of timings and whether they will be able to resolve the issue.
I have taken advice from the Health and Safety executive and spoken with the Chair of Governors, and have ended up with no choice but to close the school tomorrow. As you can imagine no school should be open without hot water, this is particularly the case at present when hygiene has never been a greater priority.
I have asked staff to make sure that all pupils/families are contacted tomorrow and provide an offer of home learning if at all possible. Due to the short notice for staff I am not able to guarantee what offer you will receive. Class staff will in touch.
Thank you for your understanding with this matter.
Best wishes,
Symon
Symon Cooke
Headteacher
The Avenue School Special Needs Academy
Conwy Close
Reading
Berkshire
RG30 4BZ